This article covers how to change your computer settings to set a specific default browser. The steps below are based on using Windows 10 (the steps will differ slightly when using another version of Windows).
For optimal PPO usage, we suggest any of the following browsers: Google Chrome, Microsoft Edge, Mozilla Firefox or Apple Safari.
Detailed steps below:
Click on the Start Menu:

Select Settings: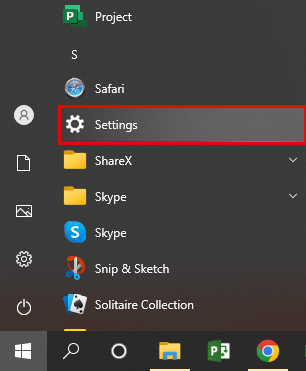 Select Apps:

Select default apps, then under Web browser, click on the current browser selected.
The "Choose an app" box will pop up where you can then select what your default browser should be.