This article covers:
What is demand
Demand management is the process that an organisation puts in place to internally collect new ideas, projects and needs during the creation of a portfolio. This process would typically include prioritising requests based on complexity, risk, impact and others with the ultimate goal of ensuring that they are aligned with the organisations strategic objectives.
How to access demand
The demand entity can be accessed by selecting Demand on the Main Menu. If you do not see the Demand entity, make sure that the entity has been enabled on your instance and that your user group has been granted access to the entity. If not, feel free to log a support ticket.
Demand view page
Below are the fields that have been configured on the demand entity.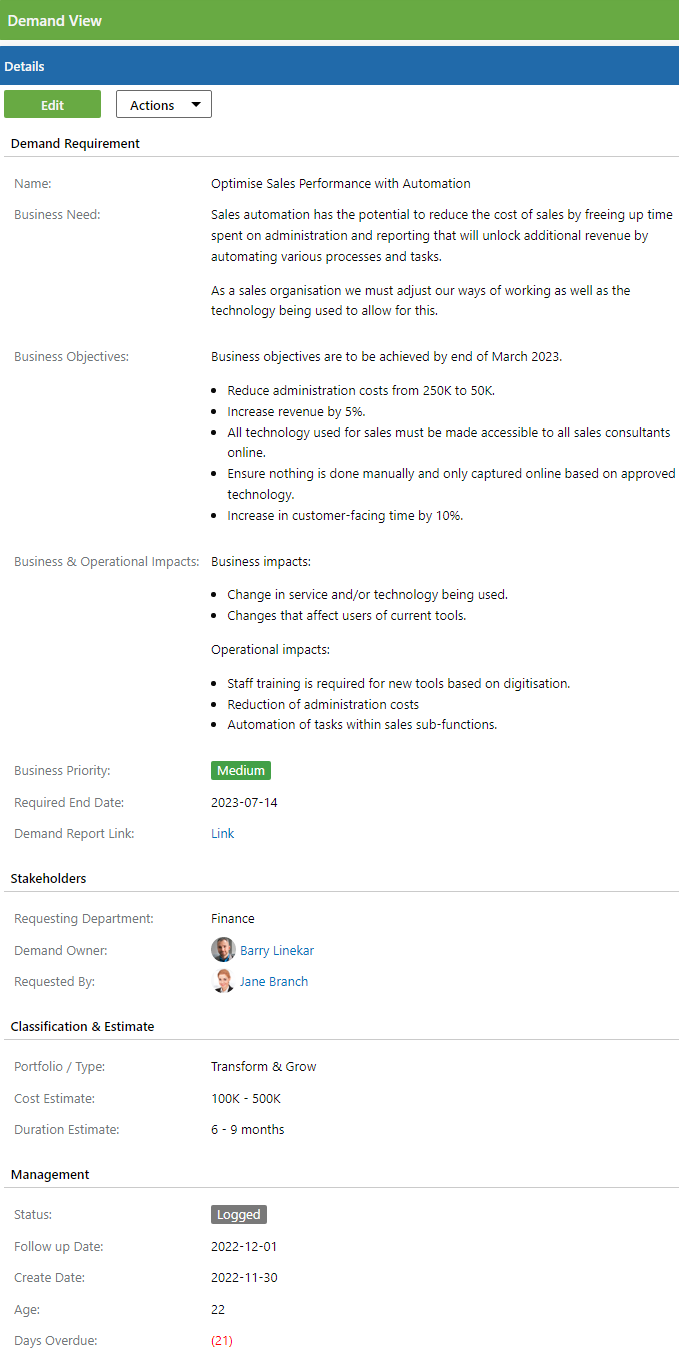 Auto creating a project from a demand
Automation has been put in place by means of a web service that allows a user to auto-create a Project in PPO based on a Demand record being set to the Approved status.
Once a Demand item is set to Approved, the record can't be updated and is protected by a validation rule.
Important: If configuration changes are made to the Demand & Project entity, we must re-visit the mapping of the fields on the web service that creates the Project. To make changes to the web service please log a support ticket for assistance.
Reporting
The following 3 reports are available:
Demand Report
The Demand Report shows the current demand information. This report is available in report view, datasheet view, and PDF view.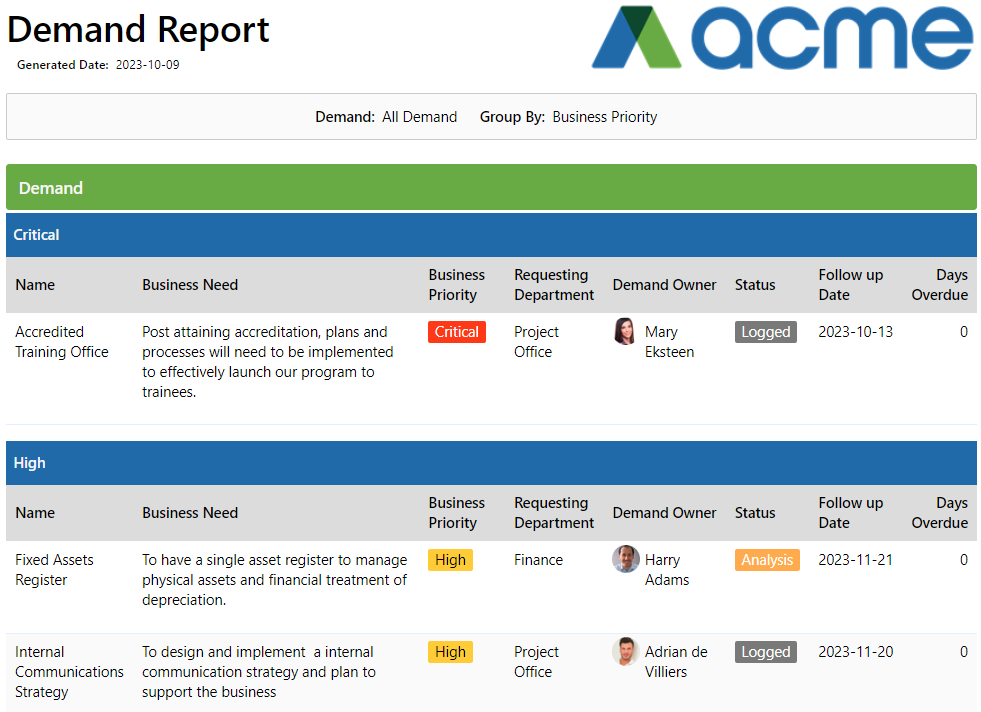 Individual Demand Report
The Individual Demand Report is available via a link on the Demand View page. The report shows all the fields on the Demand entity and allows you to download a PDF view.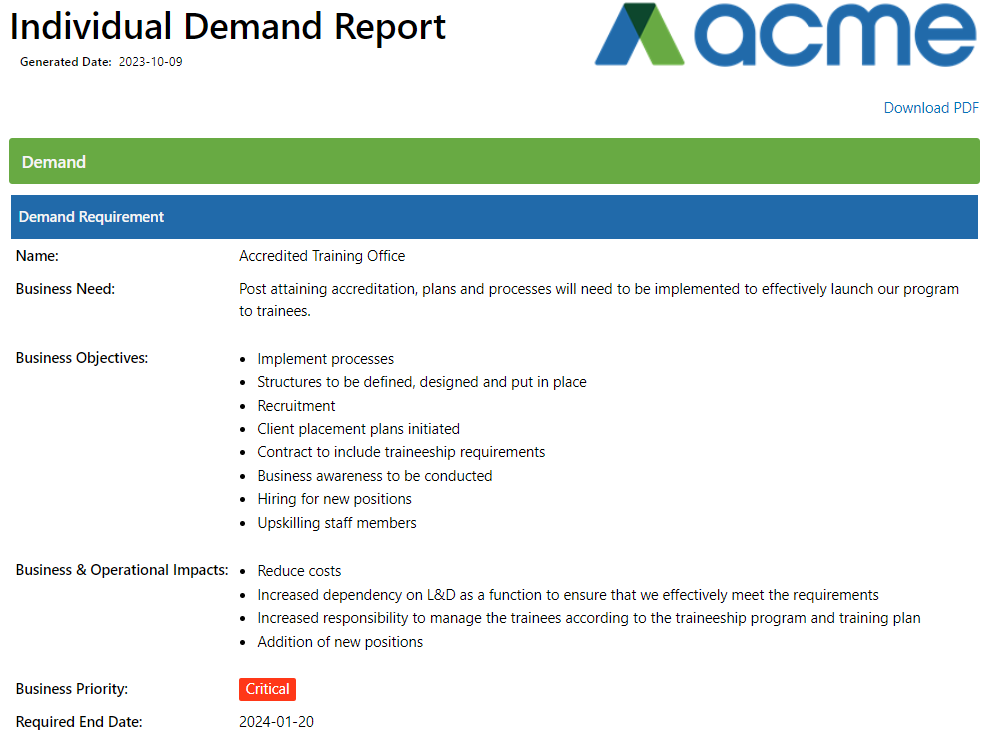 Demand Detail Report
The report includes all the fields on the Demand entity for all demand records. This report is only available in datasheet view.