This article covers:
PPO allows administrators to retrieve deleted items via the Administration Menu. There are many times that a user accidentally deletes an item which you now have the ability to recover without requesting assistance from the Support Team.
Access to the Deleted Items functionality
Access to the functionality is set within the User Group functionality. Simply select a particular user group, and ensure the Access radio button for the Deleted Items is selected, as per the screenshot below.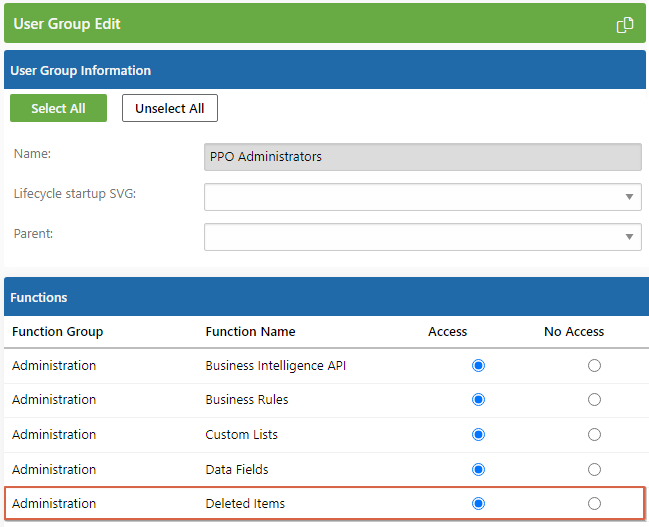 For more information on editing user groups, access the following knowledge base article.
Once users have been provided with access, the Deleted Items functionality will be visible on the Administration menu:
Deleted Items List page
After selecting Deleted Items from the Administration menu, the Deleted Items List page opens and displays a list of previously deleted items. The standard columns include the Key of the record, the related Entity (like Tasks/Issues etc), the Item name, the Project Name, Deleted By and the date the item was Deleted.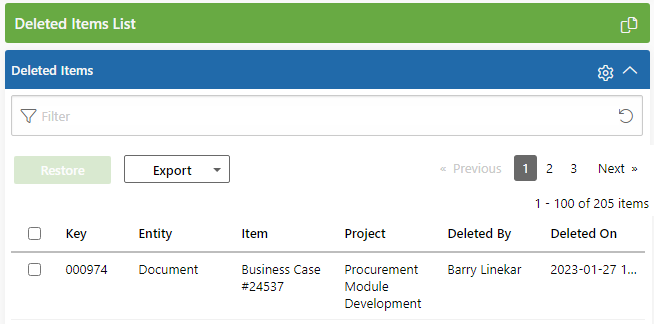 The filter control allows you to filter by Deleted By, which will show a list of employees to select from: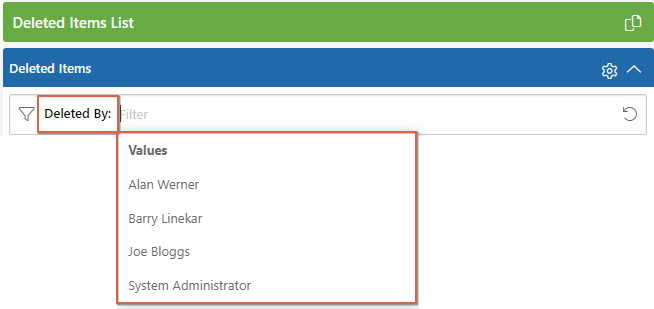 You also have the ability to narrow down your search to look at specific entities: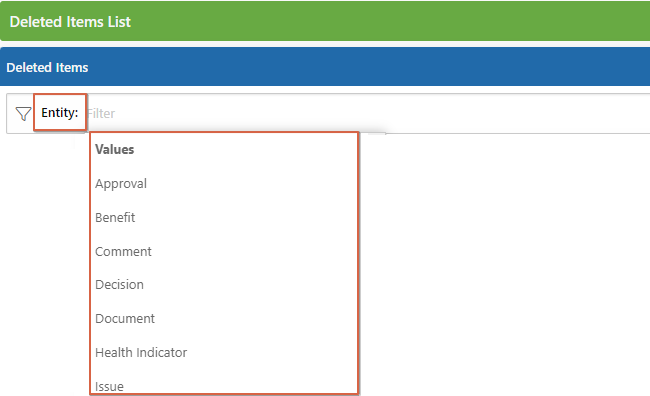 As well as filtering the list down to show deleted records for a specific project: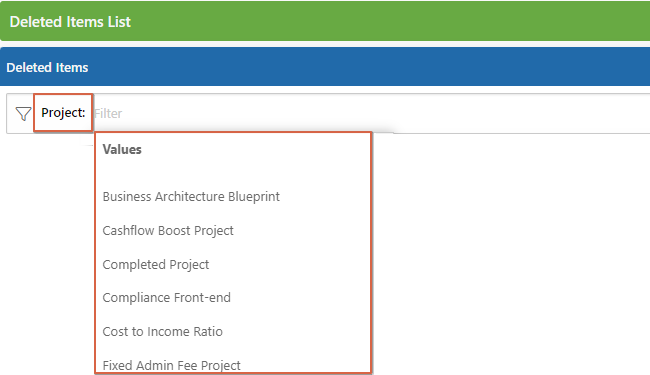 The Deleted Items list page can also be filtered by selecting one of the pre-defined filters such as Today, Last Week, Last Month, Last 6 Months or Older than 6 Months.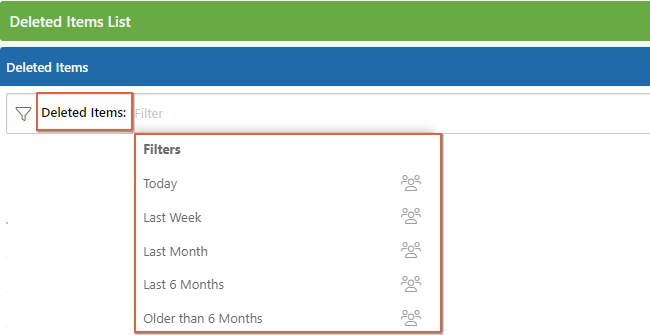 Recovering Deleted Items
To recover previously deleted items, you simply need to select the records you want to recover and just select the Restore action button. Doing this restores the item to its original state without showing any history of the previous delete.