This article covers:
PPO allows administrators and finance personnel, to retrieve all invoices via the Administration Menu. This means clients have access to all their invoices from PPO, 24/7 and can retrieve them without any dependency on the PPO accounts team.
Access to the Invoices functionality
If the user has access to Invoices on the instance, the Invoice menu item will appear under the Administration Menu.
The access to the Invoice functionality is set within the User Group functionality. Simply select a particular user group, and ensure the Access radio button for the Invoices function, is selected, as per the screenshot below.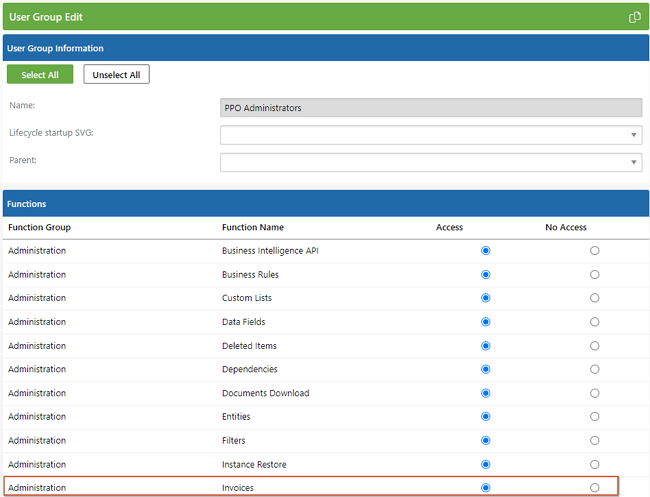 For more information on editing user groups, access the following knowledge base article.
Once users have access to the Invoices function, the Invoices will be visible on the Administration drop down menu.
Invoices List page
After selecting the Invoices item, the Invoices List page opens and displays the invoice date, number, PO Number if applicable, the due date, days overdue, payment date, total as well as the balance outstanding on the invoice.

The filter control allows you to filter by Status, to show Overdue invoices, Paid invoices or Sent invoices for the end of the month.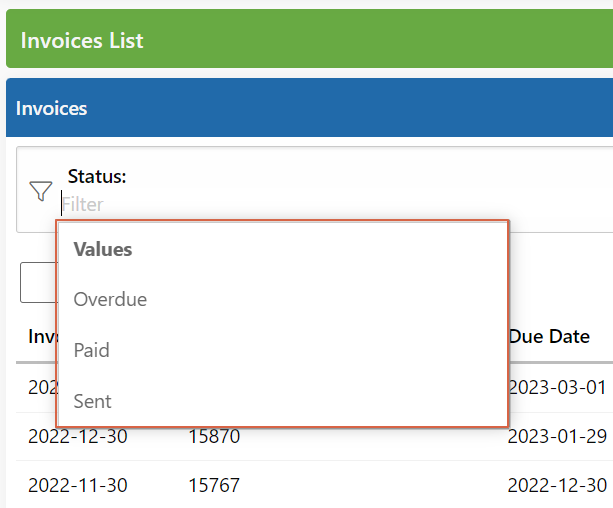 The Invoices List page can also be filtered by selecting one of the pre-defined filters such as Last 6 months invoices or invoices Not paid.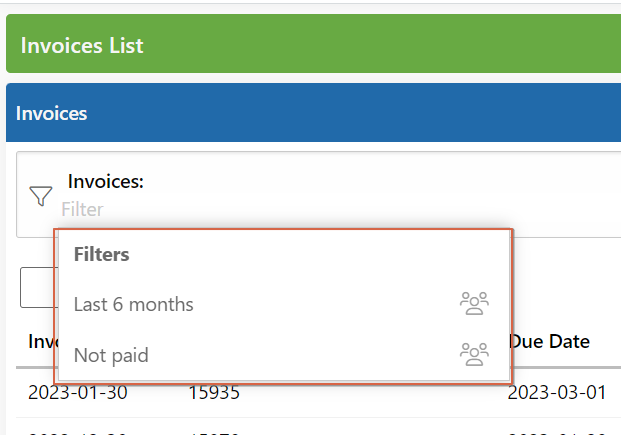 Download Invoices
You can download an invoice as a PDF by clicking on the relevant line item to either open or save the PDF.