PPO regularly sends out important communications to users to alert them of new functionality, planned maintenance and tips and tricks. In order to ensure these communiqués reach the correct contacts at each client, every instance of PPO is required to have a Key Contact person.
To nominate a user as a Key Contact, hover over Administration and select Key Contact menu item. The Key Contact page will appear.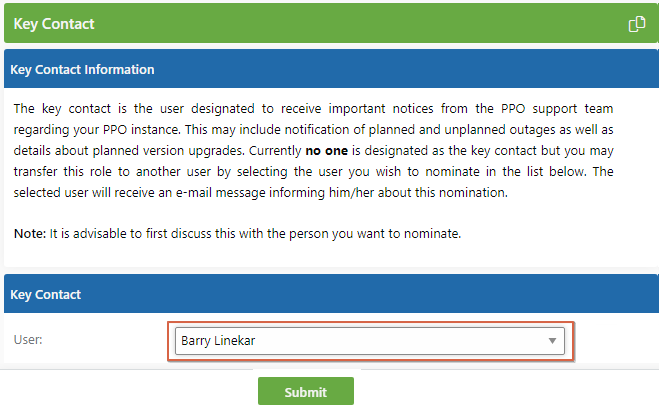 Read the Key Contact Information, select the applicable user from the list, and click on Submit button at the bottom of the page.
The person selected as the Key Contact will receive an email notifying them of the nomination and steps to take to nominate a new Key Contact.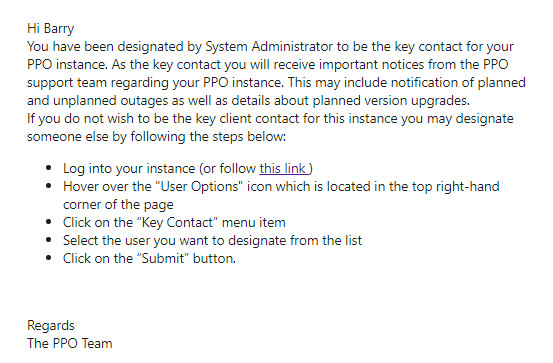 Change Key Contact
The Key Contact will see a Key Contact option under User Options when logged into PPO. The User Options item will always be located in the top right corner of the page.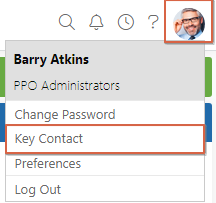 To change the Key Contact, click on the Key Contact menu item.
The Key Contact Information page will open, allowing the user to select a new Key Contact.