This article covers:
How to update the Logo
Hover over the Administration menu and click on the Logo option. You can either 'drag and drop' a document or select "click here" to find a document from your file explorer. Then click on Submit. The new logo will then appear in the top left-hand corner of each PPO page as well as on the reports and dashboards.

Where the logo is used
On a Client's PPO instance there will be the logo that appears in the top left hand corner:

and on reports and dashboards. Example below.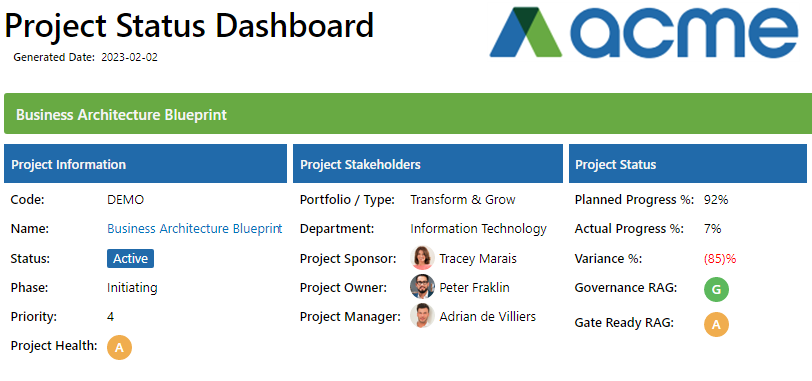 Additional notes:
PPO re-sizes all logo images to a height of 42 pixels. The higher the resolution the better quality the Logo would be.
Format recommended to be JPEG as most modern software applications support JPEG images, making the format extremely compatible and practical.