This article provides detailed explanations of the Task Reports available in PPO:
Task Detail Report
The report includes all the fields on the Task entity for all task records and projects. If the "Include Project Information" checkbox is selected, the report will also include all the fields on the project entity.

Task Progress Report
The report focuses on the planned and actual progress of all the tasks on the project. It shows the progress as reflected in the project schedules once imported into PPO and also the individual progress updates on the tasks.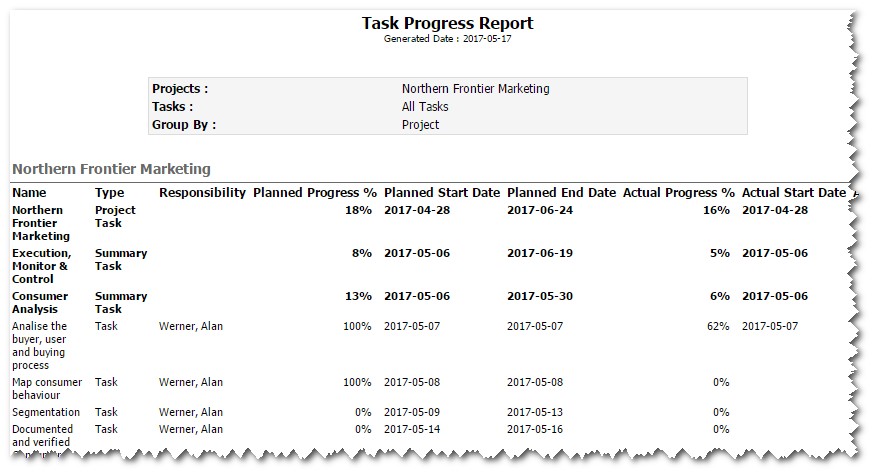 Task Variance Report
The aim of this report is to show the variance between the baseline start and end dates and the current planned start and end dates.
The baseline start date and baseline end date are calculated by storing the planned start date and planned end date respectively of the first task record imported/added (i.e. the first history record). Alternatively, the baseline start and end dates can be calculated on the Tasks entity, making use of a baseline date field on the Projects entity. For more information on this alternative, see the following FAQ.
Tasks Not Completed Report
This report shows tasks where the planned end date has passed, but the task has not been completed (actual progress percentage is not 100%).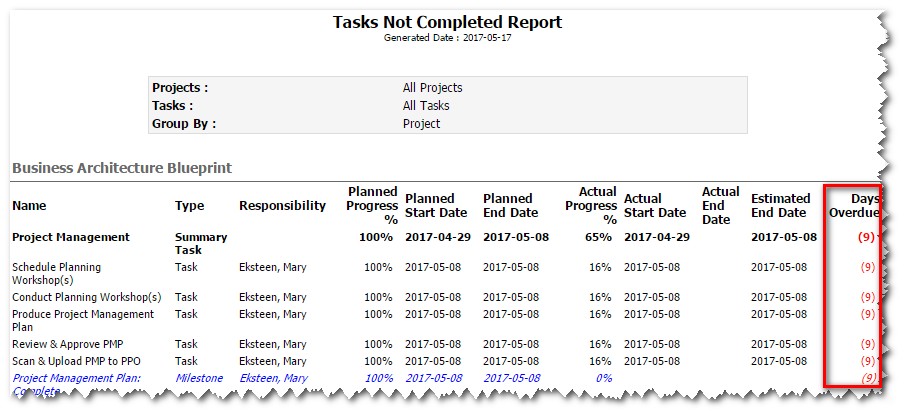 Milestone Certificate
The Milestone Certificate is available from a link on the Task >> View page.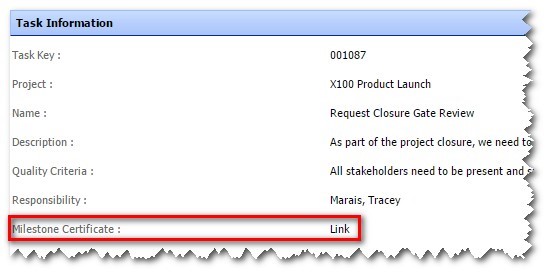 The report shows all the fields on the Tasks entity as well as an Approvals section where the Project Sponsor, Project Owner and Project Manager can provide sign off on the milestone.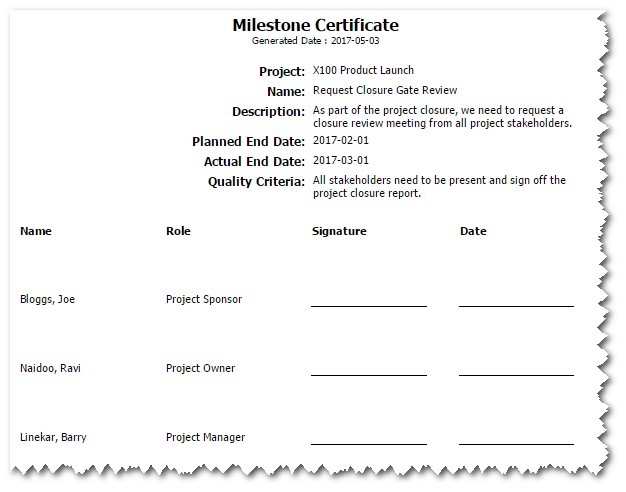 Upcoming Tasks Report
This report shows tasks that begin or are due within the next 14 days ignoring tasks further down the line.  Please contact support if you would like to change or remove the 14 day period.