This article provides detailed explanations of the Employee Reports available in PPO:
Employee Detail Report
The report includes all the fields on the Employees entity for all employee records. This report is only available in datasheet view.

Resource Sheet
This report can be used to populate your resource sheet, when using the Excel template to import tasks into PPO. The name, surname and resource phonetics key of the employee is shown on the report. This report is available in datasheet view.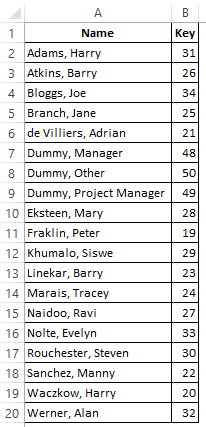 For more information on the excel template, read the following FAQ.