This article provides detailed explanations of the Administration Reports available in PPO:
Custom Lists Report
The Custom Lists Report shows the name of the custom list and also highlights whether the custom list is protected or not. It displays the custom list items, the sort order of each custom list item (if they are not sorted automatically) as well as the weighting of the custom list item. This report is available in Datasheet View, Report View and PDF.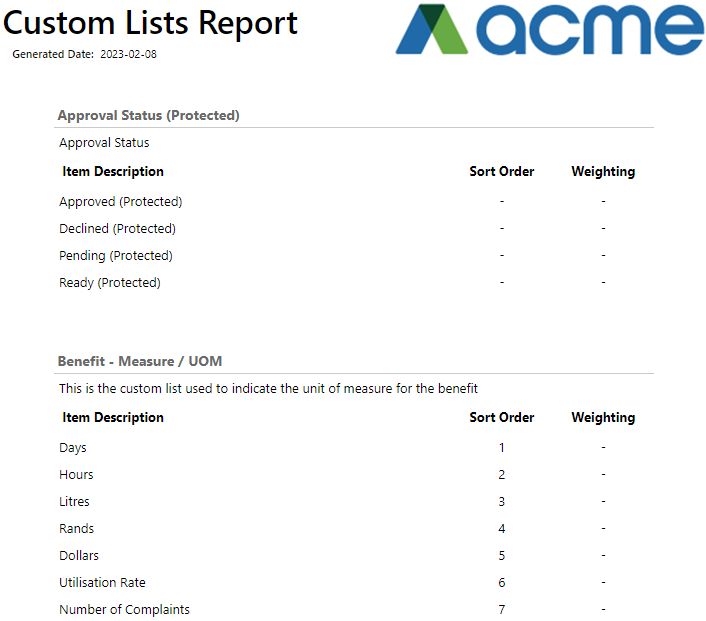 For more information on custom lists, access the following knowledge base article.
Data Fields Report
The Data Fields Report shows all the data fields on PPO with all the field properties such as category, type, calculated, length, etc.
By pulling the Data Fields Report in conjunction with the Custom Lists Report, the entire PPO configuration can be viewed and saved. This report is available in Datasheet View, Report View and PDF.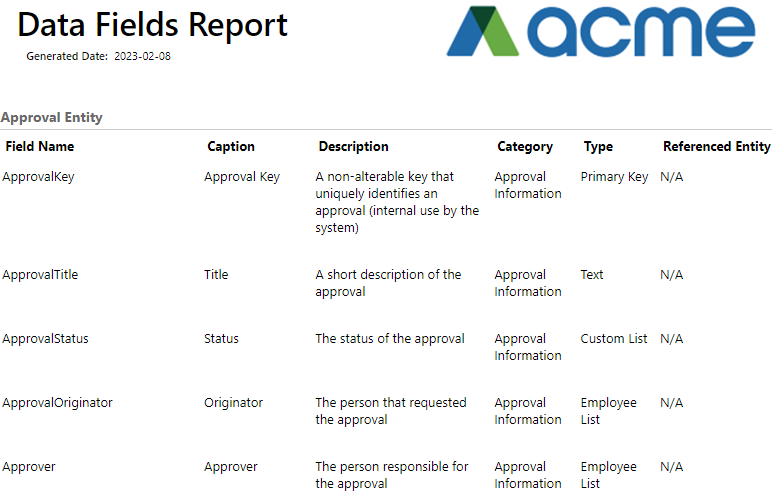 The Logical Access Report shows the user group settings for each user group. The report shows the user group, the function and name (as shown on the User Group Edit page) and whether the user group has access to the function or not.
This report is only available in a Datasheet View and can be used in a pivot table to easily view the access rights of all user groups.
E-mail Log
The E-mail Log shows data about e-mails sent from PPO and is typically used for troubleshooting purposes if users report that they are not receiving e-mail from PPO.
The columns included are Time Stamp (the time of delivery in the user's time zone), Recipient, Subject, the Type (the PPO process that initiated the e-mail), the E-mail Status ("Delivery" indicates that the e-mail was accepted by the receiving mail server and "Bounced" indicates that the e-mail could not be delivered), the SMTP Response (the specific message will differ depending on the receiving mail server but usually starts with 250 if the delivery was successful) as well as an internal Id used for troubleshooting purposes.
Please note that only e-mails sent during the past 14 days are available. This log is available in both Report View as well as Datasheet View.