This article provides detailed explanations of the Administration Reports available in PPO:
Custom Lists Report
The Custom Lists Report shows the name of the custom list and also highlights whether the custom list is protected or not. It displays the custom list items, the sort order of each custom list item (if they are not sorted automatically) as well as the weighting of the custom list item.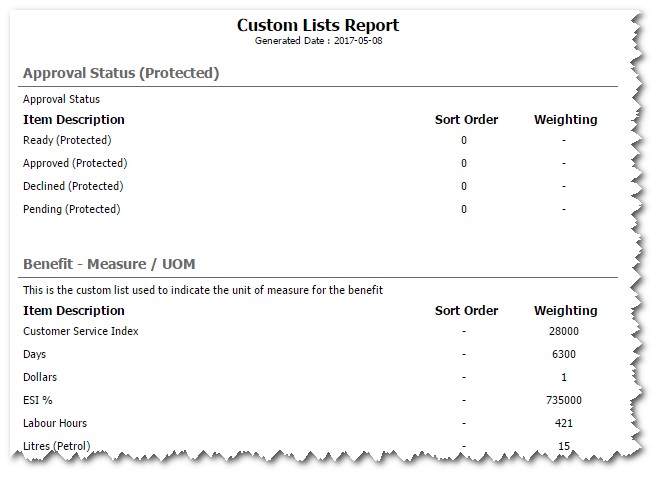 For more information on custom lists, access the following knowledge base article.
Data Fields Report
The Data Fields Report shows all the data fields on PPO with all the field properties such as category, type, calculated, length, etc.
By pulling the Data Fields Report in conjunction with the Custom Lists Report, the entire PPO configuration can be viewed and saved.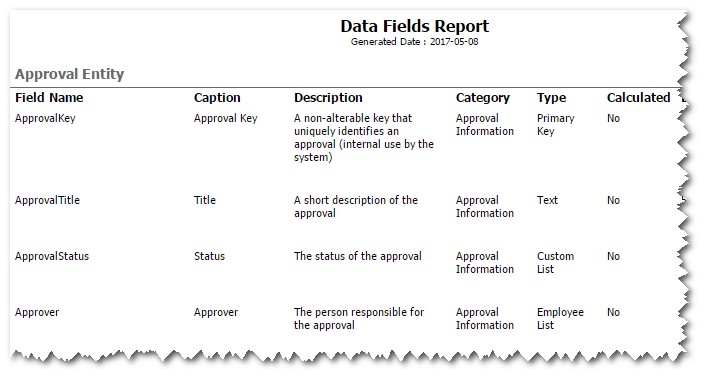 Logical Access Report
The Logical Access Report shows the user group settings for each user group. The report shows the user group, the function and name (as shown on the User Group >> Edit page) and whether the user group has access to the function or not.
This report is only available in a Datasheet View and can be used in a pivot table to easily view the access rights of all user groups.

Public Holidays
The Public Holidays reports is used to populate the holidays sheet in the excel template. For more information about the excel template, access the following FAQ.
This report is only available in a Datasheet View.