This article provides detailed explanations of the Planning Reports available on PPO:
Employee Resource Allocation Report
This report is used to show at a summary level, which projects employees are working on, and to what extent they are over or under planned.  If they are planned on projects in excess of their capacity for any given interval, it will be shown in red as a negative figure.  If they have spare capacity, it will be shown in black as a positive figure.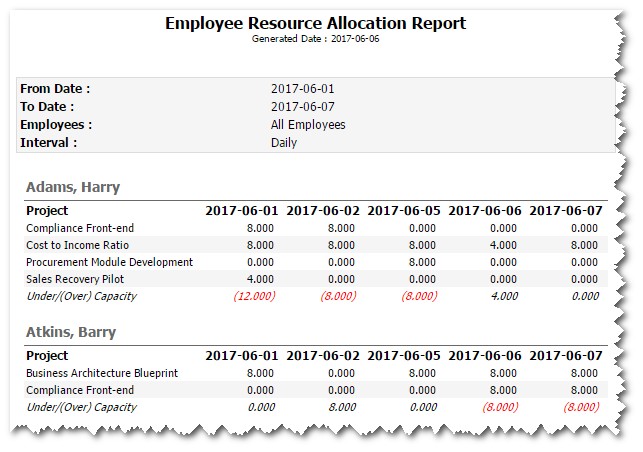 Planning Detail Report
The Planning Detail Report shows the individual tasks (or other items depending on your configuration) that employees are planned on at a daily level. It, therefore, shows the lowest level of planning information available from PPO.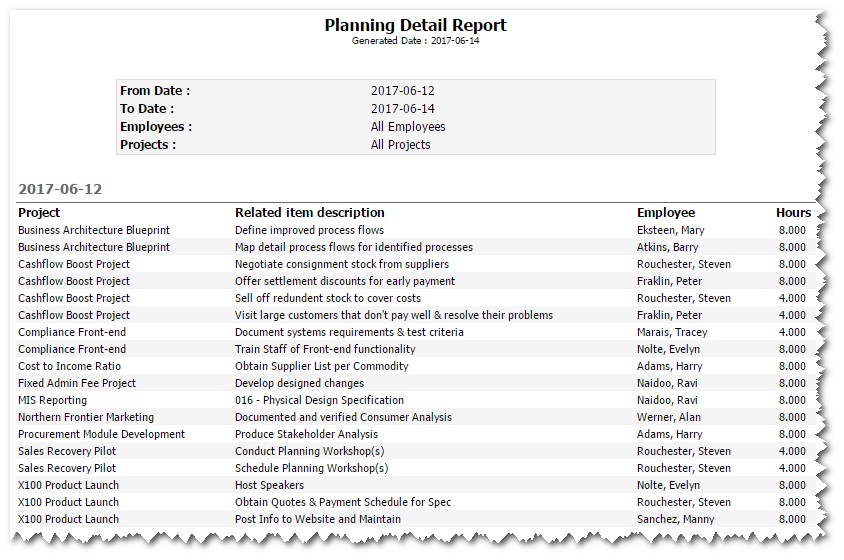 Generally this report is used for "slice and dice" type analysis by extracting the report in datasheet view.  In datasheet view, the project key, related item type and related item key are also included to facilitate lookups of additional project and related item (e.g. task) information.

Project Costing Report
The project costing report shows the planned hours and associated cost per project and per employee for the selected period.  The planned hours and cost is determined by looking at the tasks (or other entities) that the employee is planned on and uses the applicable charge out rate as explained in this knowledge base article.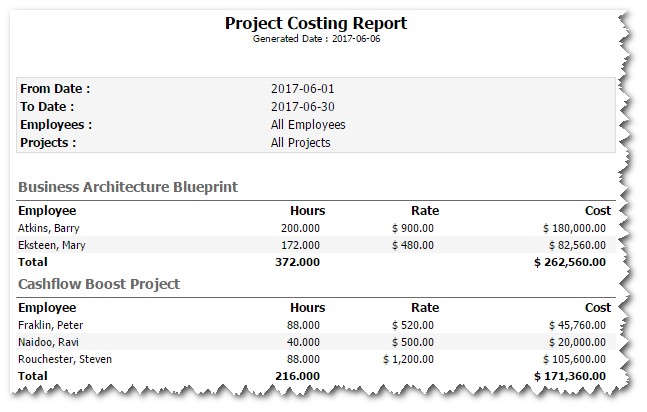 Project Resource Allocation Report
This report is grouped by a project and can be viewed in Daily, Weekly or Monthly intervals. The report shows the number of planned hours per project, per employee and per interval.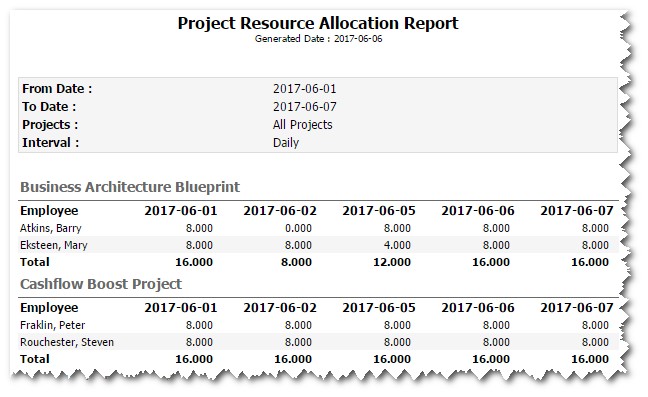 For more detailed information about resource planning, read the following knowledge base article.