It is important to show leave when doing resource planning to ensure that resources are not over-allocated. If leave is not captured and factored into resource planning, employees can be allocated to projects during their leave period, causing a disjointed view of their allocation and usually showing that the resource is Over-Allocated.
The best way to show leave is to add an admin project specifically for this purpose.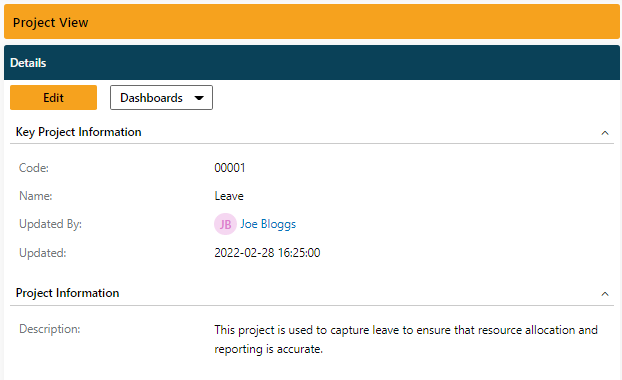 When an employee is planned for leave, a resource allocation record, linked to the employee, must be added for the duration of the leave.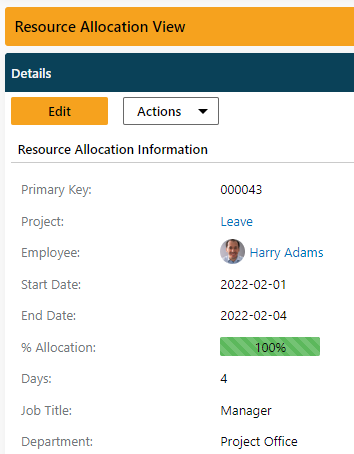 In the example below, March has 20 working days, therefore Harry's capacity is 160 hours. Harry has however booked Leave for 4 days but is also working on 2 different projects whereby he is allocated for 16 days. Adding the resource allocation record for leave will prevent Harry from being over-allocated as he is already shown as being booked to full capacity for the month.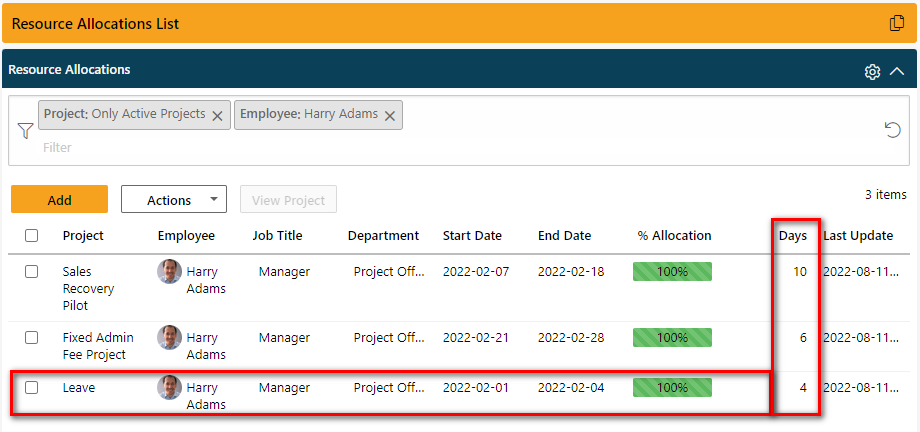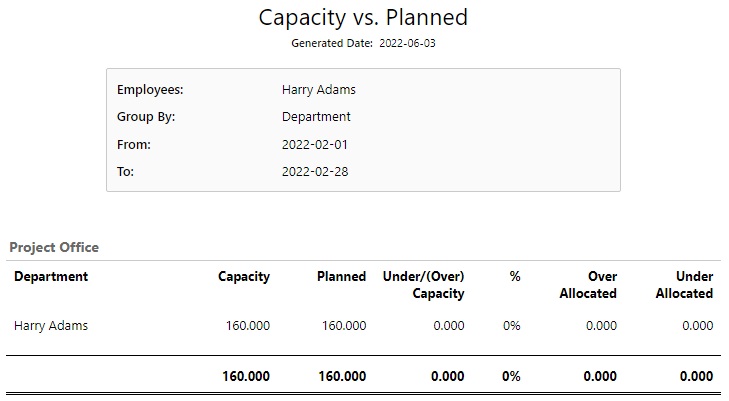 For more information on Planning Reports, access this article.