There are two options available for moving your evaluation instance to a full subscription instance. They are:
OPTION 1:
When logged onto your evaluation instance, hover over the Administration Menu and click on the Buy PPO menu item, before the instance expires.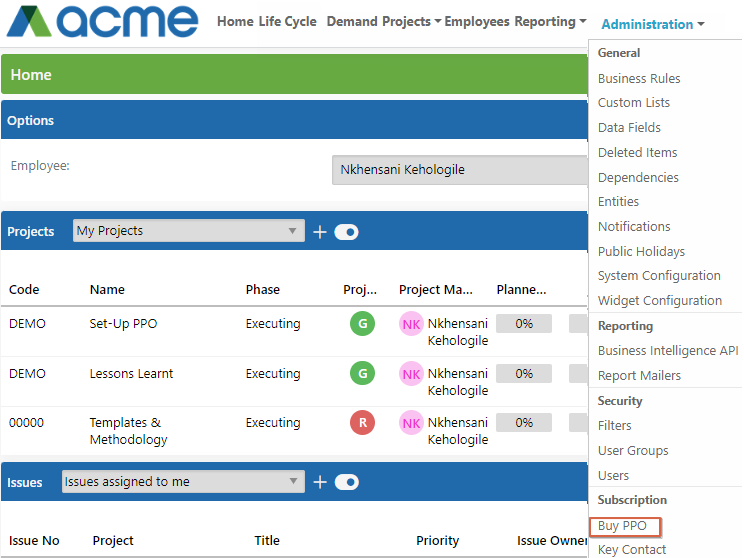 Verify that all the contact and company information that has been retained from your evaluation instance is still correct, and then complete all the additional information required, paying special attention to the following:
1) You will have to specify the number of subscriptions you require for your full subscription instance. The number of subscriptions indicates the number of users you will be able to load onto your instance and will also determine your monthly subscription fee for the instance.
2) To calculate the monthly cost of your instance select the billing currency (South African Rands or US Dollars) then select the number of subscriptions and click on the Calculate Cost button, followed by the "Continue" button. Please note that your instance will be billable from this day forward.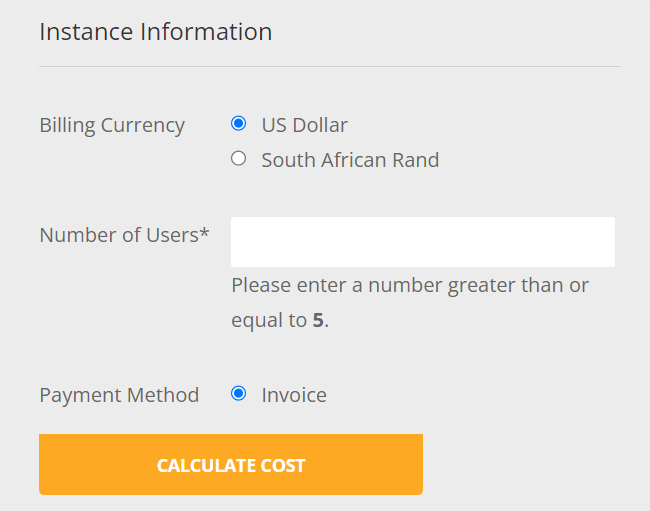 3) A thank you page will appear and an e-mail will be sent to the e-mail address specified in the account information, which contains a link to confirm and complete your registration.

Email: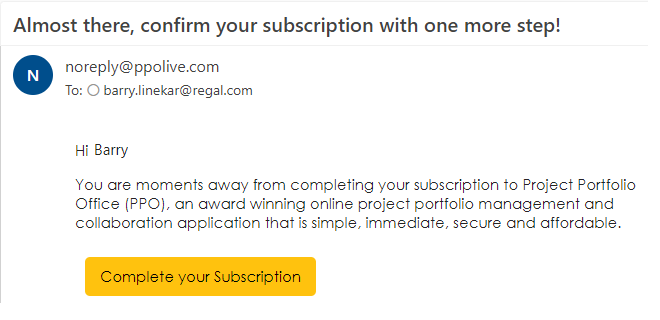 4) Click on the link in the e-mail to continue with your registration, after which the page below will display.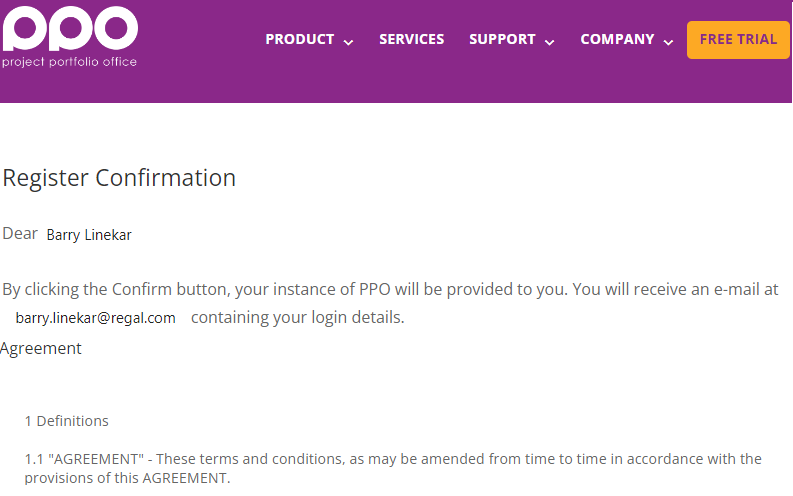 5) Read through the Terms and Conditions under the agreement section and click on the tick box provided, to indicate that you have read and agree to the Terms and Conditions, then click on the Confirm button.
6) A new page will load indicating that your instance has been moved to a full subscription instance and your login details will be sent to the e-mail address provided previously.

7) Click on the link in the e-mail to continue to log into your PPO instance.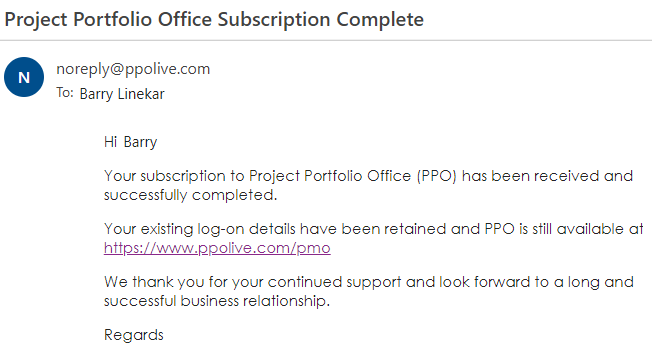 OPTION 2:
Seven days before your evaluation instance expires, you will receive an automated e-mail reminder. This e-mail provides you with a link from which you can request your evaluation instance to be moved to a full subscription instance.
After clicking on the link, you can follow the same steps as listed in Option 1.
Additional Considerations:
Should you wish to change the instance name of your full subscription instance, from the previously chosen name of your evaluation instance for example from www.ppolive.com/acmelimited to www.ppolive.com/acmeltd, you can do so by logging a support call and the PPO Support Team will then assist you from there.

If you need any assistance during the process, please feel free to contact the PPO Support Team at support@go2ppo.com.