PPO allows for the capturing of baselines, by making use of a Baseline Date field on the projects entity, as well as  two calculated fields on the tasks entity. Project Managers should ensure that they complete the baseline date for the project, once their project schedules have been imported into PPO. The baseline date in PPO should correlate with the baseline date used in the MSP schedule (if you are using MSP baselines).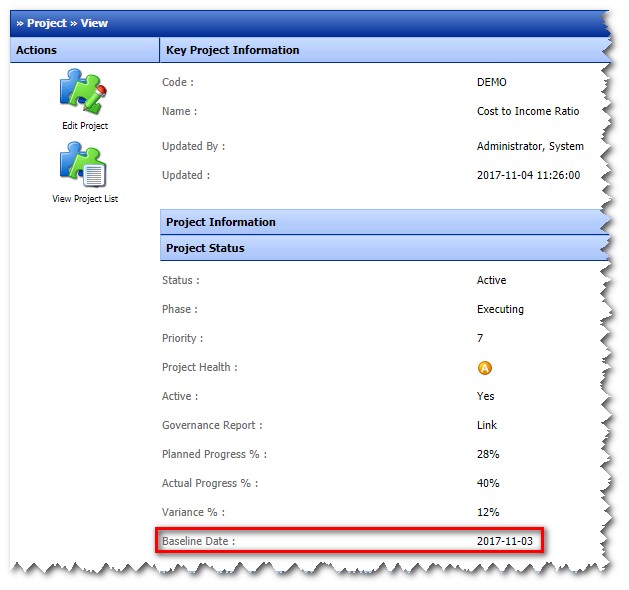 The Baseline Date is the date on which PPO must assume that the planned start and planned end dates are the original, baselined dates. For example, if the baseline date is 2017-11-03 on the project entity, PPO will find the planned start and planned end date for each Task, as it was on 2017-11-03 and show those dates in the Baseline Start and Baseline End Date fields respectively, on the Tasks entity.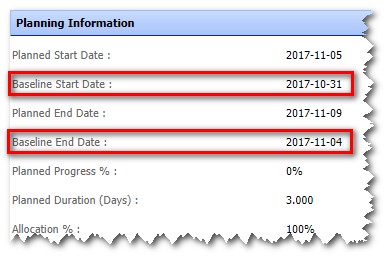 As the Planned End Date is updated, a variance between the baseline dates and the planned dates will start to show.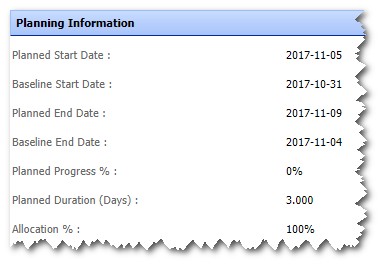 The variance can be seen on the Task Variance Report which shows the difference between the Baseline Start Date and Planned Start Date, between the Baseline End Date and the Planned End Date and also between the Planned End Date and Actual End Date.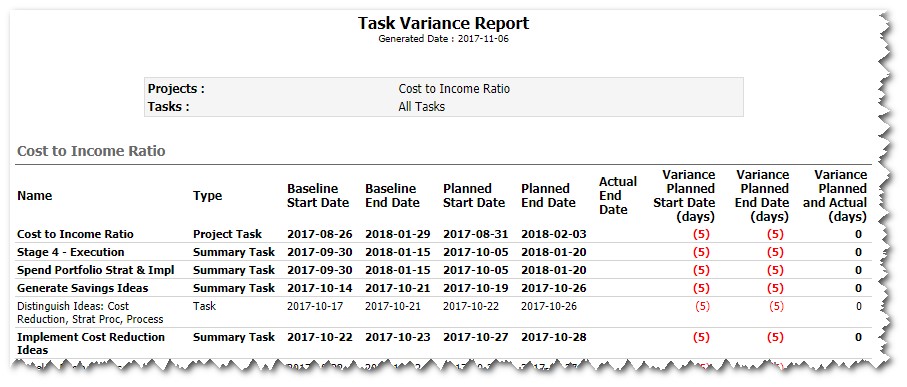 Additional considerations
For the baseline functionality to work, the tasks must have existed on PPO on the baseline date, otherwise PPO can obviously not determine what the values were on that date.
Changing the Baseline Date on the project only influences the calculations of the baseline dates on the tasks so does not have any permanent effect.  You should therefore not be afraid to change this to for example see the effect based on various baseline dates.
The Baseline Date field on the Projects entity can be protected by a Validation Rule. This can ensure that only certain users have access to add or change the Baseline Date. For more information on Validation Rules, please see the following knowledge base article.